How Many Top Quality Medicare Supplement Prospects Could You Close?
Get Your Ready-to-Close Guaranteed Contact Rate Medicare Supplement Leads Now
Top Producers Close More Sales with Rigorously Screened Senior Health Leads from All Web Leads. Connect with high-intent consumers now.
Enjoy No Pre-Payments, Contracts, or Upfront Deposits and Access to Medicare Live Transfers with 100% Contact Rate, Guaranteed.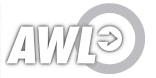 Get New Policyholders Now
Or… Take Competing Agents Out of the Picture Entirely…
Generate Your Own Leads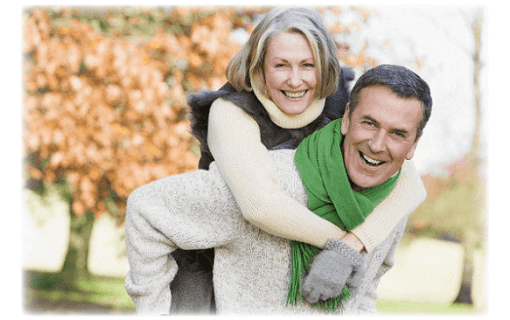 How Many Could You Close Today?
"High-Intent Live Transfer Insurance Lead Generation Tailored Exclusively for Today's Insurance Agents"
Custom Targeting Instant Delivery No Long-Term Commitments Search-Generated Leads
"I've used All Web Leads for many months now, and there are several ways in which All Web Leads have added to my success. For one, the online management of my account is extremely simple and user friendly, and the quality of the leads have been great. Also, the customer service for my account has been exceptional. I would highly recommend using All Web Leads to any agency owner who is looking to grow their business." – George Georgopulos, Agent
Who Has the Best Medicare Supplement Insurance Leads Online?
Medicare Supplement Leads – Do rigorously screened Baby Boomers turning 65 each day make your day? Surpass your competition with this unbeatable edge…
How to Make Sure Your Medicare-Eligible Leads Comply with CMS
You're most likely aware of the growth opportunities available to your agency by way of Medicare seniors. However, certain rules have been in place since 2008 that need to be followed so you're not breaking federal law when it comes to obtaining a steady flow of high intent Medicare supplement leads that stand the best chances of transforming into paid policy holders.
Medicare Lead Generation Restrictions
Per MIPPA (Medicare Improvements for Patients and Providers Act) passed in the summer of 2008, strict restrictions are in effect pertaining to how insurance agents and carriers can outreach Medicare-eligible prospects. Unsolicited calls are the focus of many of these rules when it comes to what you can and cannot do when it comes to the acquisition of this type of supplemental health insurance leads. Mainly, do-not-call language that states that cold calling Medicare-eligible prospects is a no-no. It even goes as far as not being able to call past clients or "referrals".
Medicare Leads that Comply with CMS
The silver lining, however, with CMS is that they don't place third-party leads, such as those you can obtain here, in the same light as "referrals". Thusly, calls can be returned if a referral initiates the contact with you-however insurance agents cannot call first.
When you follow up with Medicare leads from a lead generation service, you need to make sure to inquire if these leads have requested contact from insurance agents or if prospects were told up front that contact would occur. As long as your prospects are aware that they are requesting agent follow ups, your calls do not fall under the unsolicited category.
In regards to these regulatory marketing guidelines and restrictions pertaining to Medicare eligible prospects, it's of paramount importance that your lead generation service is in compliance with these restrictions. You can be 100% confident that All Web Leads Medicare Leads are fully compliant to this effect. All Web Leads has made sure to consult with the legal departments of three top insurance carriers to make sure their marketing language and leads follow the rules.
On the outside looking in it may look like all of these rules put in place by the Centers for Medicare & Medicaid Services back in 2008 are nothing more than red tapes meant to make our ability to earn a living servicing client needs infinitely harder. However, let's face facts; there are situations where guidelines are required to protect our aging population. The fact that many agents are staying out of the Medicare market due to regulatory breach concerns, along with All Web Leads' strict compliance with these guidelines, makes this market a potentially lucrative one for your business.
Why All Web Leads' Medicare Leads?
All Web Leads is an Industry Leader
AWL is the premier Customer Acquisition Marketing business focused on the U.S. insurance industry, delivering tens of thousands of high-intent, qualified consumers to our customers every day. Our proprietary technology platform generates quality connections between consumers searching for Medicare supplement and Medigap insurance products and the agents, brokers and carriers selling them.
The Highest Quality Senior Health Insurance Leads
Working with tens of thousands of insurance agents and millions of insurance-shopping customers, we know better than anyone what it takes to be successful in the world of digital customer acquisition. Designed for the modern insurance agent who is looking to surpass their competition and build their book of business, agents who sign-up through All Web Leads will experience the following benefits…
High Quality. AWL specializes in online marketing to generate leads and offers one of the lowest shared lead caps in the industry and never reuses old leads. Reach consumers ready to buy insurance.

No Contracts or Upfront Deposits. AWL knows agents care about results, so it's important to AWL to continuously earn their business with a quality product. Pay only for the leads you receive.

Advanced Filtering. AWL offers advanced targeting through filters, so you are sent the most-relevant leads. Receive only insurance leads that make sense for your business.

Live Transfers with 100% Contact Rate, Guaranteed. Leveraging our state of the art 300+ person call center located in Austin, TX, we physically call tens of thousands of leads every day to contact the consumer and verify the Accuracy of the consumer's contact information, the Legitimacy that this consumer requested this quote and the consumer's Desire to speak with an agent right away about an insurance quote. After we qualify the consumer, we directly transfer them to your producers.

Excellent Customer Service. Our team of support professionals is ready to offer free email and phone assistance, in addition to 24/7 online account access.
With the highest quality leads flowing in, and less time spent processing low-quality leads, your profitability and efficiency with All Web Leads Medicare supplement and Medigap leads from BestMedicareSupplementLeads.com are set to soar.
Put All Web Leads' expertise of over a decade of top quality lead generation to work for you today with 100% contact rate guaranteed live transfer leads, so that you can focus on doing what you do best: which is grow your business. Your ROI will be glad you did.
Claim your preferred AWL brand trial(s) below with NO pre-payments, contracts, or deposits…
All Web Leads
AgentInsider
InsuranceLeads
InsureMe
NetQuote
Speak with an Insurance Marketing Specialist about All Web Leads…
To learn more about all of the exciting opportunities available to you and your agency at All Web Leads and what they could mean for your agency's growth in the months and years to come, give All Web Leads a call and a friendly, knowledgable Insurance Marketing Specialist will be more than happy to give you the whole scoop…
Call Toll-Free (855) 209-8938
Monday to Friday, 8 AM to 5:30 PM CST
We look forward to welcoming you on board and partnering with you to experience transformative customer acquisition success.